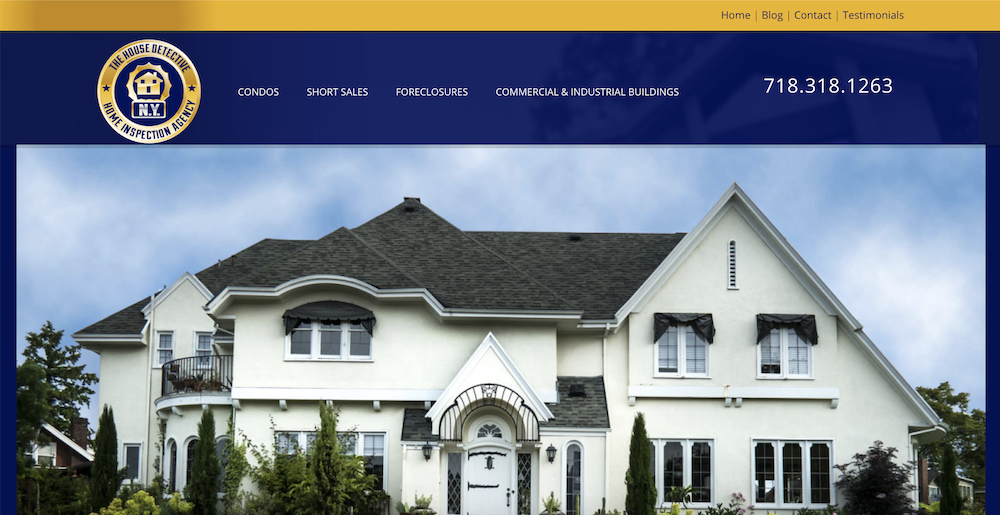 Living up to the name John Esposito, owner of The House Detective NY is truly a master of detecting problems and potential issues in residential and commercial properties. Buying a home is an exciting venture but having it properly inspected is priority number one.
Prior to inspecting any home or business John explains the inspection process giving an in-depth analysis. The House Detective NY services clients from Queens, Brooklyn, the Bronx, Manhattan, Staten Island & Westchester. The House Detective NY examines every nook and cranny from the foundation to the roof in order to give an accurate assessment. The highly technical equipment used on every inspection tests for gas leaks, home temperature variations, thermal imaging cameras, borescope's, moisture meters as well as other digital and electronic devices.
The House Detective NY Launches A New Website!
Keeping up with technology The House Detective NY has decided to rebuild their current website. In doing so they hired web design agency on Long Island, Benjamin Marc. "Working with John from The House Detective NY has been an absolute pleasure. Having 35 years experience as a Brooklyn & Queens Home Inspector gives you a lot of knowledge. I took all of his expertise and training and was able to build a very informative website. Some of the key features of the website is the ability to login to download your recent home inspection report. Next, we categorize the service pages into:
Condos
Short Sales
Foreclosures
Commercial & Industrial
Finally we were retained as their SEO company so we implement an organic campaign that would boost his website in the search rankings". Says Anthony Savino, Benjamin Marc CEO.
Since the website launch there has been an increase in website traffic. Online visitors are also staying on the website for a longer duration. If you have any questions or concerns please don't hesitate to contact us.